UPDATE: I am having some problems linking this up.
Try this link for now :
ELEMENTS
. thanks for bearing with me!
Before I give you the link to the elements, I have a few LO's from my CT to post for you. These are from Dawn- aren't they neat? I love how creative she is with the papers. (PS I think that the 2nd will be coming up as a QP sometime soon)
If you do snag my kits, please leave me a note to let me know what you think! I love to hear your feedback!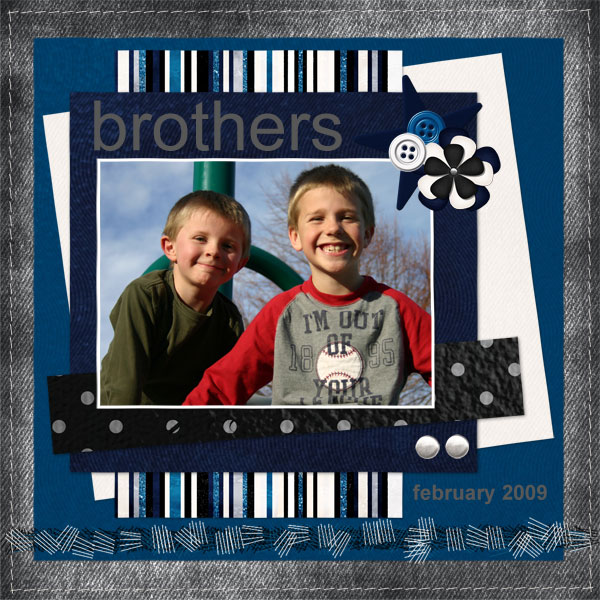 Click on the preview to get the elements!