Welcome to my portion of the blog train! Our theme is Monsters! RAR! Just kidding, our monsters look pretty darn cute if you ask me. Don't forget to stop by all the stations to get the full kit! (see links at bottom of post)
Here's what the full kit looks like. Plus there are some QP's and clusters involved!
And here's just my part. Click on the link to DL.
http://www.4shared.com/file/216628431/6767ee29/MTO_MLM.html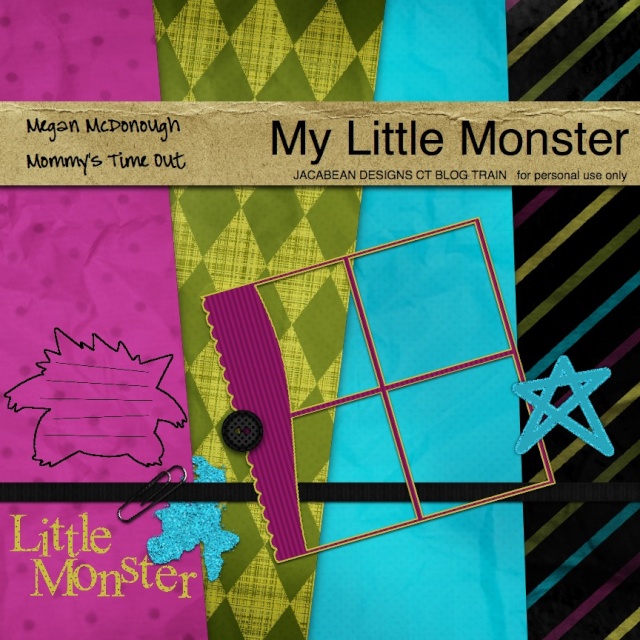 Here's the links to the rest of the contributions! Enjoy!
Angie
Carrie
Hildur
Jackie
Mandy
Mara
YOU ARE HERE--> Megan
Natalee