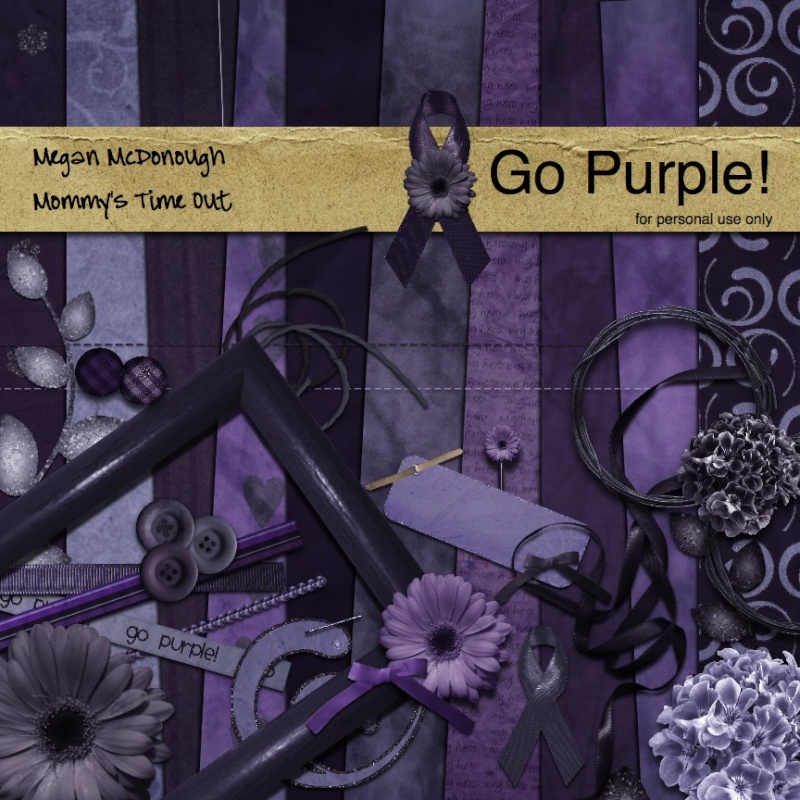 I decided to release this kit early, because Jackie has some exciting news coming up. Please consider purchasing this kit to benefit my husband's cousin, Kim, who just finished up treatments for Hodgkin's Disease. I am happy to say she is cancer free, but unfortunately, she has racked up some medical bills- so we are holding a benefit for her in April. All proceeds will go to her benefit.
I think Lavender is the official color for awareness for Hodgkins, but since we are all Vikings fans, Go Purple sounded more appropriate.
Let me know what you think, tell me what you've made with this and let me know if I should keep designing or not. Your comments mean a lot, and I do take them to heart.
You can purchase the kit
HERE
. It is my zenfolio photography site, which doesn't allow me to post zip files for downloading. You will receive an e-mail right after you place your order with the download link and password. If you have any problems with any part of this process, please let me know! Your support is greatly appreciated! THANK YOU!